Attention Frustrated Forex Traders: Here's a riddle that could change your entire financial future...
Yeah, that's right... there's almost seven and a half million dollars
sitting in these two bank accounts... all from trading Forex!
Got your attention? Good...
Because you're not only going to meet the twenty-six other people featured on this page who've used these strategies to become wildly successful Forex traders...
You're going to have the rare opportunity to become one of them.
Yep... that's right...
You'll have a front-row seat as this unassuming "every man" lays bare his arsenal of profit-powered trading strategies... every single one of which can be expertly wielded by the most bumbling trader.
Read on for the details...
Today he lays his secrets bare for all aspiring FX traders, when he reveals...
How a mental traffic jam helped him develop a bulletproof trading system proven to crush all competitors...

Three irrefutable reasons no trading robot... or signal service can ever replace a real, flesh-and-blood trader...
The mistake 99.3% of newbies make that's guaranteed to empty your bank account faster than a vindictive ex-wife...
And A Whole Lot More...
FROM: "L.L." (A Renegade Forex Expert)
SUBJECT: Kicking Your FX Profits Into Overdrive

Dear Freedom Seeker,

Put down that boring textbook...
...cancel your flight to that overpriced seminar...
...and for the love of all that is good... step away from that profit-stealing trading bot!

Because today... I'm going to reveal these methods for the cash-sucking scams they are...
...expose state secrets of the Forex industry only whispered behind closed doors...
...and you'll finally understand exactly what you need to make serious cash from the market.
At least... you will if you pay attention.
So lock the door... pull the blinds... and take the phone of the hook...
Because right now's when you discover...
Yeah... it can be done.
I'll prove it beyond any doubt.
But first... there's something we need to get straight...
If you're brand new to Forex but have heard about the tremendous gains average investors can make that decimate stocks... bonds... and even the gold market...
If you've dipped your toes into the treacherous rapids of the Forex river… only to receive the bone-soaking chill of a string of failed trades…
Or even if one of those over-priced "Expert Advisors" has flushed more of your cash down the toilet than you care to admit...
...then the power you're about to possess will change your life forever.
On the other hand...
Stuck in a job you hate... working for someone you hate...
Living from paycheck to paycheck...
Struggling to keep your head above water in a churning sea of bills. Or stuck with these Internet Marketing Programs that just don't work.
If that is you...then you are in the right place at the right time... and you should probably pay close attention.
Are you paying attention?
Psssst! I've got a secret for you.
The simple fact of the matter is...
It happens every day...
Innocent newbies gape in horror as the outdated and dangerous teachings of the "Forex Gurus" send their life savings swirling down the toilet.
Maybe you know someone it happened to...
Heck... maybe it happened to you.
If it did… there's something you need to know right now…
It's NOT your fault.
That's right...
It's got nothing to do with you being stupid... ignorant... or even just plain unlucky.
Your lack of success is due to one reason... and one reason only...
...you've been lied to.
And in just a moment I'm going to fill you in on the poisonous half-truths keeping you from earning your first dime...
The often-parroted (and completely wrong) Forex tactics standing in the way of you calling the shots in life...
And the cancerous misinformation holding you back from achieving true financial freedom.

But first... let me fill you in on...
Hi... I'm L.L.
Some of you may have heard of me before...
Maybe it's because the huge amounts of cash generated by my trading tactics have led students to dub me "The World's Best FX Coach"...


Maybe it's because I actually care about their success that has lead to them being more confident in their trading to a point each trade they make is far more precise than it ever was before.

Maybe it's because I go out of my way to take them by the hand and show them how it's really done that's lead to their success.
Or perhaps it's because Forex magazines with over thirty thousand subscribers have begged me to spill my super-profitable strategies...
Or maybe... just maybe... you're one of the rare insiders who knows some of the biggest "Forex Gurus" around have paid me a king's ransom to tweak... rebuild... and perfect their services... The Latest being FAP Ichimoku with no reports of any losses, just positive gains week after week after week...
Of course... I wasn't always this successful.
In fact... when I was growing up... we didn't just have it rough...
...we were so poor the Salvation Army knew us by name!
I mean... a rare month for my family was when we had food in our bellies... electricity in the house... and gas in our old clunker of a car...
...all at the same time!
Basically... it was a life I swore I'd avoid when I grew up... no matter what.
Mix that kind of gumption with my fascination with patterns and sequences... and an innate "sixth sense" when it comes to numbers...
And you can probably see why I got into the Forex game in the first place.
But as I soon discovered...
C'mon... you know exactly what I'm talking about.
After all... you can't even check your email without some Forex "Guru" bombarding you with a new get-rich-quick scheme.
It could be an overpriced seminar...
It might be a shady signals service...
...or perhaps it's a poorly-built trading bot.
Whatever it is... one thing's for certain...
...it's not going to do a darn thing to build your financial future.
In fact... you'd be far better off striking out on your own than trusting solutions produced by these money-hungry hacks.
Because the truth is...
These currency charlatans wouldn't know a good trade if it spit in their eye.
That's right...
For all their boasting... bragging... and posturing... your average Forex "Expert" doesn't know the first thing about successful trading.
Their courses?
Written on the cheap by some washed-up freelancer who thinks using Google qualifies as "in the trenches research."
Their software?
Rebranded... recycled... and regurgitated garbage not worthy of calculating grade-school arithmetic... let alone the complexities of currency trading.
The past results they so highly tout?
Tampered with by some college student with a bootleg copy of Photoshop and crushing student debt.
An effective trading "robot?"
In fact... just a few weeks ago I came across this on a popular FX forum...
"I tried to login with the investor password they provided on the website, none of them worked. I emailed them to ask for the investor password. They sent me 2 passwords for MIG bank. They said that there are losing open trades because they want to trick the broker.
The problem is, even without the losing open positions, the robot is still losing badly. And one account had a margin call!!!!!
I have their emails and the statements of these accounts if someone is interested. Because I can't attach files.
Stay away from it. Its price is $2K for god sake!!"
-"Anonymous", Forex Peace Army Forum

Fact is... that's just one of the many heart-breaking stories you'll find out there.
Ask any real trader and they'll tell you...
...there simply is no such thing as a set-it-and-forget-it Forex solution.
Sure... there are a couple of useful bots out there...
But they'll never replace the know-how a flesh-and-blood trader needs to capitalize on market movements with guerrilla efficiency.
After all... big banks and security companies spend billions of dollars every year on Forex traders... analysts... and consultants.
If these income-obsessed institutions could instead use one of these supposed perpetual profit machines for free...
...don't you think they'd be doing it?
Plus... let's face it...
Putting your financial fate in the hands of a piece of software... no matter how advanced... is just plain crazy.
All it takes is one processing error... or for the market to briefly move in a way the bot's not programmed to deal with... and your account evaporates in the blink of an eye.
Trust me... I learned that lesson the hard way.
But no matter how difficult things got... or how badly I wanted to throw in the towel... I never let go of my dream of becoming a successful trader.
See...
Being dyslexic... words were never my strong suit.
While the rest of my classmates were reading every last "Hardy Boys" book... I was having trouble reading a simple comic book. I tripped over words so often my teachers thought I was on drugs!
But there was something else, too...
You know how sometimes when people are missing one of their senses... the others become heightened?
They say some blind people develop almost superhuman levels of hearing...
...the deaf learn to use their vision to read lips with incredible accuracy...
...and paraplegics train themselves to use their arms and hands to take over for their legs and feet...
Well it's kind of like that...
Because while my facility with words was limited... my abilities with numbers more than made up for it.
Where others saw only a confusing wall of figures... I was able to decipher patterns and hidden meanings like some kind of mathematical seer.
And when I turned my gifts towards the Forex market... it was as if I was able to flex a massive new muscle...

*Results not typical. (Required disclaimer)
Imagine how easy your life would be if you were making
this kind of "cash on demand" every single month...
The money-magnetizing secrets I'm about to reveal make it
so darn easy to bring in this kind of dough... it's almost not fair!
But here's where it gets really interesting...
Eventually... I was able to transform my natural talent into a series of strategies anybody can use to grab giant gains from the Forex market... regardless of intelligence or previous experience.
This is important... so let me repeat it...
These are strategies ANYBODY can use.
And now... after many years of study and millions of dollars in trial and error... I'm proud to be...

Introducing...
*Personal results. Results may not be typical for average user. (Required disclaimer)
The Forex Daily Trading System can't be beat anywhere, at any price...
It's the culmination of over twelve years of exhausting trial-and-error as a professional Forex Trader.
I hold nothing back... freely revealing the cogs and gears of my unique system in more than 140 simple to follow, high quality videos... and expose how they mesh together to create a precision-crafted profit machine.
And because I explain everything in plain English, you don't need to be a math professor or economics major to become a dead-eye Forex assassin.
The sheer fact that you were able to find your way to this web page... means you already have the raw talent needed to mug the market for thousands of dollars any time you want.
Plus... because the course is expertly paced, you'll NEVER be thrown in a trading situation you're not ready for. This alone saves you thousands of dollars in losses.
As for the mechanics of it all… these HD videos are not only Mac and PC compatible… but they also can be downloaded and played on your iPod... iPhone... iPad... Nook... or any other video-capable handheld device!
Heck... the entire course is even colorblind friendly! So if you're monochromatic... dichromatic... or even trichromatic... you can rest easy knowing these videos won't leave you out in the cold.
We'll talk more about what's all contained in your membership, later.
First... let's take a look at how...
Designed for completely new traders.
module 1 takes nothing for granted.
Inside, you'll be briefed on every aspect of the using the MT4 Metaquotes trading platform... giving you the knowledge you need to raid it for obscene profits.
Just to name a few... Learning how to naviagate through the trading platform.
discovering some of the tools that many people do not use.
How to install indicators, modify indicators code, etc.
You'll get these completely free of charge!
How to transform your trading station from a stock-standard sidearm to a money-making machine gun. You won't believe how easy this makes it to hold up the FX bank for easy money...
The best times of the day to trade in order to maximize your profits. No matter what your schedule's like, you'll find a spot that works for you... even if you've only got an hour a day!
The dead-easy

xxxx-xxxxxxxxx

strategy proven to plug the money-leaks in your trading boat and keep your cash where it belongs – in your pocket. If you can use a calculator, you can use this...
Hanging out on most Forex forums is like putting your wallet through a paper shredder... but there are a few good ones. Video 13 reveals the tell-tale signs you can use to instantly know which is which...
The disastrous planning mistake 99.93% of Forex greenhorns make each and every trade... and how to avoid it. Follow this step, and you can walk away with gains of up to 300% every month!
Now you know the basics of the Forex market, it's time to discover the secrets to using individual forex indicators to give you the edge you need to beat the brokers.
In this module, I review twenty-one PIP-producing Forex indicators...
Some superstars of the Forex industry, some unassuming additions only truly "in the know" traders have ever heard of.
It's here where I show you some very robust methods / approaches to kill it every time!
The repurposed Japanese spy software underground traders have dubbed the perfect weapon to use against unsuspecting Forex brokers. You won't hear this talked about anywhere else...
The one thing you must have before entering a trade. Ignore this warning, and your account will waste away faster than a bulimic supermodel in the Sahara Desert...
Three cardinal sins of the Forex industry most traders unknowingly commit... and how you can avoid them. Trust me... this gem could make or break your entire Forex career...
How to use the

xxxxxxxxx

xxxxxxxx

to snap up profits faster than a street gang at a busted ATM. I guarantee you won't believe how easy this is until you see it with your own eyes...
Which indicators to avoid at all costs. These over-complicated pieces of junk WILL lose you money... yet many are praised by life-destroying wannabe Forex flunkies...
Remember MacGuyver?
How no matter what situation he got himself into... he could always fashion criminal-crushing tools with unremarkable everyday items?
Well in module three... you'll become the MacGuyver of the FX world.
And since all of these combinations come with pre-produced template files (over 35 of them!)... there's absolutely zero technical know-how needed.
I'll expose killer indicator combinations you can use to transform your trading station into a profit oculus... allowing you to swipe money from the market with barely more than a thought.
Pro secrets that make identifying and using support/resistance trends easier than shooting fish in a barrel. I wish I had known this when I started out...
The mindset you must have to be a successful Forex trader. Screw this one up, and all the training and indicators in the world won't save your account from bleeding out...
A PIP-pulling duo that'll get you hopping in and out of trades faster than a eight-year-old girl with a jump rope. Even the most clueless trader look pro armed with this market menace...
How to turbo-charge this common indicator, turning grandma's Hyundai Accent to Uncle Lenny's V12 Dodge Charger. WARNING: You flat out cannot do this with the info you find online...
How to develop a clairvoyant "sixth sense" when it comes to massive currency movements... allowing you to react with supernatural speed and avoid account-shattering losses...
This is where everything comes together...
The point where you put all the knowledge and experience you've gained so far crystalizes... and you develop a "second sight" allowing you to see market movements before they happen.
Imagine the power...
It's like seeing the cards before the dealer throws them on the table...
Or before you even place your bet...
Because instead of having to decipher complicated shifts of market sentiment... you see oh-so-obvious shapes and pictures... each one a neon signpost for a profit-producing trade.
The similarities between trading Forex and a simple kindergarten game. Once you make this connection, sucking cash out of the market is easier than making macaroni necklaces...
Why finding an "

xxxxxxxxx

xxxx

" during trading can be one of the most profitable experiences you'll ever have. When you can pull this one off, you're set for life...
You've probably heard of Fibonacci methods... but what you don't know is everything you've read is dead wrong. Watch videos 92 – 106 to get the REAL lowdown on these misunderstood money makers...
The candlestick pattern that smashes a chink in the market's armor... allowing you a clean shot at the throbbing profit centers within. I call it "The Hammer..." (it's not what you think it could be)
Video 128 reveals the strategies I picked up from Spanish matadors allowing me to exhaust the market... then land the killing blow. But instead of roses at my feet, there's piles of cash...
No matter how hard you look... or how mercilessly you search...
You won't find these unique strategies anywhere else.
Membership to lesser programs have sold recently for multiple thousands of dollars...
Which probably gets you to thinking...
Not nearly as much as you're expecting.
Let's face it... this proven FX blueprint is almost unimaginably powerful.
After all... once you know how to predict market movements with uncanny accuracy... life changes....
...it really does.
Instead of living in fear of smashing your account against hidden reefs... you navigate the treacherous currents of the Forex sea with steely-eyed confidence.
Where others lie awake at night wondering how they'll pay the rent this month... or put gas in their beat up Dodge Stratus... you're buying a bigger house, a faster car, and a new 3D flat-screen... all with Forex funding.
And rather than wading through rush-hour traffic to take abuse from some guy who denied your vacation request three times... you're living life on your own terms.
There's no more struggle... no more stress... and entrapment in the rat race is a thing of the past.
I doubt it...
But just for kicks... let's give it a shot anyway...
I've got friends who have paid more than a $100,000.00 for their college education... brilliant men and women who studied Market Economics and graduated at the top of their class...
Only to land a $25,000 a year job as a secretary's assistant.
Imagine that... spending six figures on an education...
...just to end up a secretary's secretary!
Maybe you can relate...
Sure... if you kiss up to your boss enough... and do enough unpaid overtime... you might score a promotion...
...but you'll never have the money or the freedom you dream of.
You're practically chained to your desk... married to your job...
And sometimes you just want to go to sleep and never wake up.
Some life, huh?
Fact is, I could walk up to anyone in this situation... give them a sneak peek of what I have available... and I bet they'd do pretty much anything to gain entry to my Forex Trading System.
Sell the car... mortgage the house... get a second job...
...I mean anything.
Okay... okay... I know what you're thinking...
Great question.
First of all... I'm NOT charging for this because I need the cash.
Frankly... I make plenty of money trading.
So money's not the driving force here... though it is a nice bonus.
See... I'm very passionate about Forex... both trading and teaching.
Call me crazy... but there's something about seeing my students experience their "aha moments".
It's that "hinge" in their life where their trading turns from poverty-inducing to cash-producing that makes all the hard work worth it.
However, I can't afford to waste my time with posers, and I don't want to spill my secrets to those who aren't going to take it seriously.
So when I created this membership... I knew I had to charge just the right amount to weed out the time-wasters... while making it completely accessible to any truly serious trader.
And while it wasn't easy... without blowing my own trumpet... I think I've nailed it.
Because today... you're not going to pay thousands each month for this system (although we both agree it's well worth it)...
You're not even going to pay $1000+ a month like those slimy Forex sharks would charge you for their worthless robot software...
When you sign up now... and only from this page...
You can skip the monthly payments all together and have the entire Forex Day Trading System course for ONE low payment of only $997!
But don't grab it yet, because...
I'm not stupid...
I know $997 isn't exactly chump change.
And while that's kind of the point... I still vividly remember how tough it could be to scrape together money for food... let alone a system that promises you riches.
So I'm going to propose a Gentleman's Agreement of sorts... and give you full access to this program at the hugely discounted rate of just $47.
But in return... I want you to do something for me...
I want you to pull out all the stops to make a killing from the FX market in record time.
Watch the videos... and apply the teachings.
You already have the intelligence. Now you just need the tools.
I can't see any reason you won't be able to make this happen with your membership in The Forex Daily Trading System.
Sounds good, right?
Well it gets better....
In fact... you haven't even heard the best part yet.
Because every Forex Day Trading System membership is backed by...
I'll come right out and say it...
...I think the Forex Day Trading System is unquestionably the most powerful trading solution available... for ANY price.
And while I have plenty of Student success stories to verify that statement... I admit I may be a tiny bit biased.
After all... I've put my heart and soul (and more money than I'll publicly admit) into testing, tweaking, and fine-tuning this program.
Even so... I'm going to make you the kind of offer that'll have you recommending me a straight jacket and a padded cell...
Take the Forex Day Trading System out for a spin at this heavily discounted price of just $47.
Grab a drink... kick back... and check out all the material.
After watching just a few of my custom-recorded videos you'll be making long-awaited Forex breakthroughs...
Dollar signs will be multiplying before your eyes...
And cash will be flooding into your bank account faster than a firehose on steroids.
If you're not happy... simply send me an email within 30 days and I'll refund every cent you paid.
Cancel in the first month... and you get every dime of your money back.
Even if you're 29 days and 23 hours into the month, write me to cancel and all that month's fee is back in your pocket!
You won't be badgered with questions... grilled for reasons why... or even asked if you've ever tried using what you learned!
Your money is yours... no matter what.
I can make a guarantee this bold because I'm confident that you're going to absolutely love my system.
I think we both agree that's more than fair.
By now... you're probably realizing just how much better your life will be with the Daily Trading System Forex Course.
And you probably also know...
You've seen first-hand the incredible results I've generated with this system...
You've observed newbie traders deliver lethal blows to the market...
And you've been briefed on the lengths I've gone to in order to make this a true no-brainer decision for you.
Answer me honestly...
Do you think you'll ever see a deal like this in the future?
An opportunity giving you...
No-holds-barred access to the trading process of a guy who's made multi-millions and has over a decade of experience...

Over 140 videos with complete instant access to the entire course... allowing you to reach your profit-producing potential faster than you ever dreamed possible...
A bend-over-backwards guarantee... ensuring you get to sample these bank-bulging treats with absolutely no risk to your bank account...
If you're still mulling it over... let me answer for you with a resounding "no"...
Because you won't see an opportunity like this again. In fact... you won't even see one half this good.
And that puts you in a very interesting position..
In short...
It's time to make a choice...
Mediocrity... or massive success?
Corporate slavery... or crazy profits?
Financial failure... or Forex freedom?
On one hand... you can take the easy way out...
You can tell yourself you can't afford this program... swear it'll never work for you... or convince yourself it's just not worth trying.
You can go back to your lousy job... your pile of bills... and your shackled existence...
...and never give this page a second thought.
Or... you can choose the path of courage... conviction... and complete Forex domination...
You can take responsibility for your own success... vow to do whatever it takes to finally beat the bullying brokers... and grab your Forex Day Trading System membership right now.
Think of where that choice could take you...
A life where sleep-ins are the norm... exotic vacations are a way of life... and you only vaguely remember a time when you actually had to worry about how much you were spending.
Suddenly... you're the master of your own destiny. You march to the beat of your own band... you set your own hours... and you live your own life.
And it is a great life... but you're the one who has to make it happen.
Take the first step... secure your membership to the Day Trading System right now.
I know I've got what it takes to succeed in Forex...
I've got the intelligence... the courage... and a burning desire to succeed...
All I need is the Forex Day Trading System.
Because once I have this money-manufacturing trading course in my hands... nothing will be able to stop me from finally achieving sweet financial freedom.
When I sign up today, I'm getting:
"Building An Unshakable Forex Foundation", in which you'll give me a plain English overview of trading the market, and explain the must-know rules other traders miss...
VALUE: $1000+

"Arming Yourself With Cash-Sucking Indicators", where I'll be privvy to your most closely-guarded secrets on which indicators to trick out my trading station with... and exactly how to use them to bring in piles of freshly-minted cash...
VALUE: $1000+

"MacGuyver Forex Combinations For Massive Gains", which exposes the brutally effective Forex armory you put together with unassuming everyday trading tools, and gives me too-easy templates to replicate your success in a fraction of the time...
VALUE: $1000+

"Trading Naked" (2 Modules), containing the almost mystical-seeming secrets any trader – no matter how inexperienced – can use to see market movements before they happen. It's like knowing the winning lottery numbers a week in advance... or catching the endgame score of the SuperBowl before betting closes...
VALUE: $2000+
"The Iron Clad Guarantee..." allowing me to cancel my membership and get a full refund for the current month, no questions asked. If I cancel in month one, I don't pay a dime thereafter...
VALUE: Priceless...
But today... I get it all for just
$997$497$197 $47!
... comes with a rock solid guarantee.
What can I say... it's a heck of a deal.
That's why I'm going to secure my membership right now! For Just $47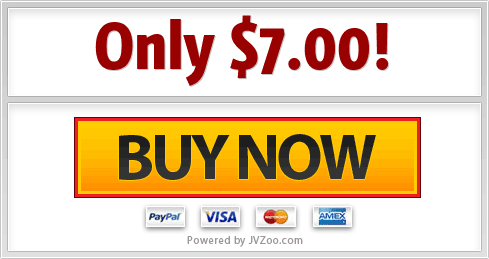 See you on the inside,

"L.L."
P.S. Don't forget... I'm throwing in a truly risk-destroying guarantee with this. Check out the Forex Day Trading System at your leisure for a full thirty days. If during that period you're not overwhelmed and excited by the explicit level of detail and the generosity of my coaching, simply email me or my staff and we'll refund every penny you paid.
P.P.S. Other students have already created lives of ease and luxury using this proven blueprint... some of them from very disadvantaged backgrounds. And frankly... there's absolutely nothing stopping you from doing the same.